Color Repair Services for Carpet Discoloration
Discoloration of the carpet doesn't take place overnight. In the same way, the resolution to the problem cannot be done by washing or vacuuming. So, instead of giving yourself tough times, take help from Carpet Rangers, the local helper to find the most suitable service provider for the repair of your carpets.
We have a huge list of qualified cleaning and restoration companies that are BBB-accredited with an A+ rating and have a team of IICRC-certified technicians. To get your services simply use your zip code and find the right company near you.
If you have any queries feel free to call at 888-492-3233. You can also contact us online by clicking here.
Find Your Local "Certified Carpet Ranger" Today
Reasons for Carpet Discoloration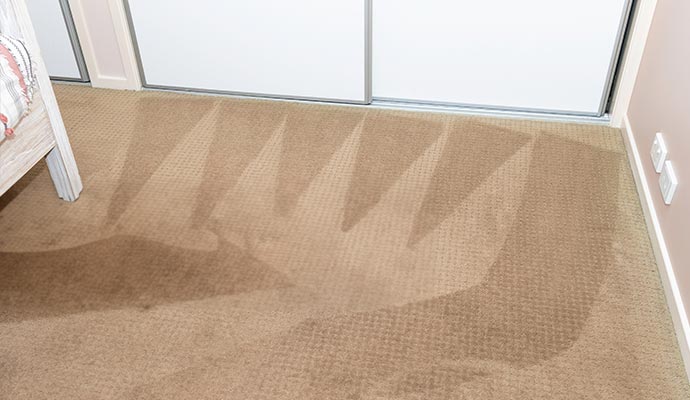 There's no single reason why the color of the carpets fades. Apart from high traffic light exposure, even the dying methods or too much carpet cleaning can cause discoloration. One common reason behind that is liquid spills. Whether it's water, tea or coffee, or other liquids, the outcome is the same regardless of the intensity. The age of the carpet can be also behind the discoloration.
So, if you want to keep your carpets the same beautiful and elegant, it requires
To stay away from direct sunlight.
Regular vacuuming.
Carefulness in cleaning methods and substances.
Proper maintenance and care.
No debris, soil, or other particles don't accumulate in the carpet.
Fully carpet as wet carpet attracts dirt.
If even after carefulness discoloration occurs, don't worry. Because you still have the chance to regain the integrity of your carpet and Carpet Rangers can help you with that.
Rely on Us in Getting the Best Service Provider for Carpet Discoloration Repair
You can talk us know about the process of finding a service provider. Dial 888-492-3233 today and take our help. Click here to reach us online. You ca also contact the best professionals for carpet cleaning, pet treatment, etc. services.