Spilled Drink Stain Removal
A carpet is easily vulnerable because of several reasons. One of them is spilled drink stain. Sitting on your favorite mat and enjoying leisure is always enjoyable as long as nothing falls upon it from your cup or glass, be it tea, coffee, or cold drinks. But, once this happens you better contact an expert for spilled drink stain removal service.
Carpet Rangers the local contractor can help you in this matter. You can easily find the most suitable service provider for your carpet from our list to restore the beauty and integrity of your carpet.
For more information call us at 888-492-3233 or click here to contact us online.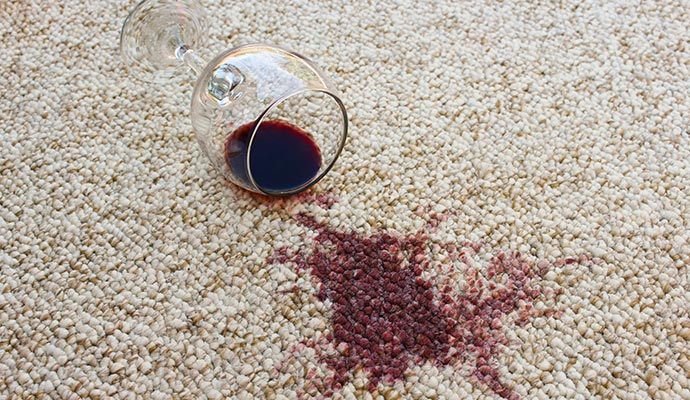 How Bad Is Spilled Drink Stain?
First of all, the spilled drink stains are stubborn to extract. Thus, it requires professional support, and multiple methods are used for that. Leaving the stains untreated can make it worse for the carpet. Moisture in the carpet is ideal for mold growth. With time that can spread to other places and home appliances. Another negative outcome is the musty odor coming from the carpets which ruins the indoor air quality drastically. Needless to say, without the necessary action taken with time more dust, debris, and dirty particles gather in the carpet.
We can help you find the most qualified cleaning and restoration team who can help you avoid such disturbing situations.
Find Your Local "Certified Carpet Ranger" Today
Get the Best Spilled Drink Stain Removal Services through Carpet Rangers
Carpet Rangers has the best companies on their list that have IICRC-certified and experienced people on their team. So, what you are waiting for? Just simply type your zip code and find the best local service provider for your problem. Dial 888-492-3233 to talk to us directly or click here to contact us online. You can also get repair and pet treatment services through us.