Pet Treatment for Carpets
Pet treatment is necessary for homeowners who want to protect their carpets from getting dirty by their pets. Carpet Rangers provide qualified & certified carpet professionals who can treat your carpets adequately. This pet treatment protects your carpets from dust, dirt, odor, & stains from becoming permanent.
Pet treatment creates a protective barrier around your carpet. This barrier prevents stains, & dirt particles from embedding into your carpet fabrics, making it easier to clean your carpets with regular vacuuming. Pet treatments also help preserve the cleanliness of your carpets for a longer time period. When you need pet treatment for carpets, call us at 888-492-3233 to find a certified carpet ranger near you!
Protection Against Pet Urine & Odor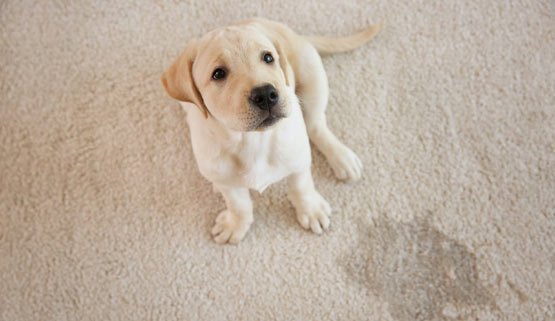 Pets are beloved by all and we treat them as a part of our family. However, that does not stop them from urinating on your carpets or spreading feces on them. Urine is capable of staining your carpets and contaminating them with a strong odor.
Pet treatment services by a carpet expert will safeguard your carpets from such pet waste and help you recover your carpet easily. The protector repels the urine allowing you to clean it without severely staining the carpet. The odor associated with the urine is also removed in this process. Pet treatment services provided by carpet professionals specialize in:
Pet Urine
Pet Odor
Pet Stains
Pet Allergens
Your One-Stop Solution to All Your Carpet Needs
Carpet Rangers have a list of certified carpet cleaners who have years of experience when it comes to taking care of carpets & their fabrics. Pet treatment services are safe for many materials including wool, silk, nylon, Berber & more. Our pet treatment services can make your carpet resilient to dirt, stain, odor & other pollutants arising from indoor pets. Additional carpet-related services our listed carpet experts provide include:
Stain Removal
Odor Removal
Mold & mildew Removal
Give us a call at 888-492-3233 to locate a nearby carpet cleaner for all your carpet needs.