Old & Dried Carpet Stain Removal
Stains or spots on the carpet fibers are undoubtedly a disturbing matter. As long as they stay on them, that's not only an irritation to the eye but also harmful to the fibers and the home aesthetics. Extracting dirt, debris, and stains becomes tougher as time goes by without taking proper care of them.
If you have old & dried stains on your carpets and are desperate to get rid of the ugly marks, Carpet Ranger is your one-stop destination. We have the best local contractor enlisted to help you get a high-quality carpet stain removal service. All of the service providers in our connection have IICRC-certified professionals and are highly qualified in the locality. You can get services such as odor removal, pet treatment, carpet cleaning, etc accordingly.
Call us at 888-492-3233 to know how to get your preferred services at your convenience. Click here to contact us online.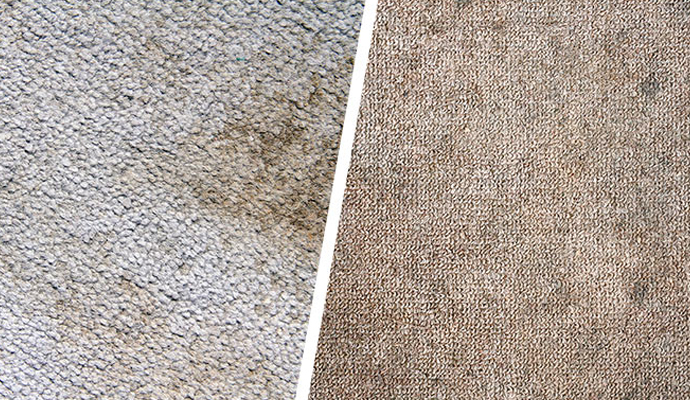 Get Rid of Old & Dried Carpet Stains
Carpets can be spoiled in many ways. It can be coffee, carbonated matter, or any kind of liquid like vinegar that badly spoils the carpet, and the stains from them are not easy to pull out. Untreated pet stain also causes trouble.
Stains formed by them may seem stubborn and tough but the good news is you can still secure your favorite luxurious carpets. With the help of Carpet Rangers, it's now easy to contact BBB-accredited companies from our list who are knowledgeable and efficient to get back the beauty of your home.
Restore the Beauty of Your Carpets
Carpets can serve you for a long time if taken care of properly. Don't lose hope if the color is fading away or there's an unsightly stain. Because we have experts in our connection who can offer the best stain removal. Dial 888-492-3233 or click here to contact us easily. You can also use your zip code to check out our listed contractors near you.