Bleach Spot & Stain Removal
A carpet is a nice way to keep your home well-decorated and comfortable. Well, nothing comes for free and in this case, these luxurious fabric products need your attention. High traffic, pets, liquid spills, bleach spots, stains, and whatnot; are always spoiling their beauty and value.
Even after you care for them, an expert's care is necessary to keep them spotless. Carpet Rangers is a
network of well-known businesses
that provides the
best possible carpet services
. All of our enlisted local companies have
IICRC-certified experts
who are efficient in carpet cleaning, maintaining, repairing, and other relevant services
.
Just dial 888-492-3233 and we'll help you get standard services. You can also contact us online by clicking here.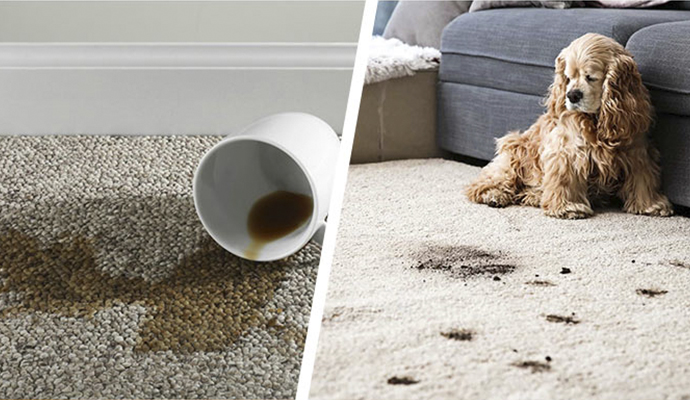 Benefits of Professional Spot & Stain Removal Services
There can be several damaging issues in carpets such as discoloration or fading, damage to the fiber, and even permanent stains if proper measures are not taken timely. An experienced team can prevent them and restore the quality.
By taking professional bleach spot & stain removal, you can also secure the indoor air quality of your home by driving away the harmful microorganisms, and particles that have been gathered in the fabrics.
Just speak out about the mishaps and Carpet Rangers will help you choose among the best companies for carpet services. You will get the quickest services to retain the lost integrity and comfort of your home.
Carpet Rangers is at Your Services
It's normal to be worried about your rugs and carpets as they matter for bringing several benefits to you. So, don't hesitate to call us at 888-492-3233 or click here and let us know your requirements. We'll suggest the best contractors for odor removal, pet treatment, carpet repair, cleaning services, etc. through us. Or, you can simply put your zip code.