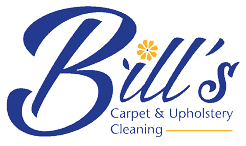 Bill's Carpet & Upholstery Cleaning
Deep Carpet Cleaning Beyond the Surface
Providing the Finest in Fiber Hygiene
Bill's Carpet & Upholstery in Highland Heights, Ohio, recommends having carpets thoroughly cleaned and disinfected at least annually, especially if you have pets, kids, and high-traffic areas in your home.
Our professionals implement the most advanced equipment combined with an eco-friendly 5 step process to thoroughly cleanse all sides of the carpet fibers.
We utilize safe products available to ensure your carpets no longer harbor spots, bacteria, mold, and even viruses lurking deep in carpet fibers.
A just-vacuumed carpet may look nice and clean, but deep in the fibers, where vacuums cannot penetrate, are dirt, dust, and all sorts of other things. Vacuums are meant to do one thing and one thing only: suck up loose debris and unflatten carpet fibers so your carpet merely appears cleaner than it truly is.
Carpet Cleaning Service
A Clean Home
Maintaining a home or business carpets doesn't have to be a challenge. Keep it impressively clean by trusting Bill's Carpet & Upholstery Cleaning with all of your carpet cleaning needs. Our team of professional, experienced technicians works to ensure your complete satisfaction on any project we complete for you. Serving Highland Heights and all of Greater Cleveland, you can trust us with your needs.
Professional Carpet Cleaning Service
As a family-owned and operated company, Bill's Carpet & Upholstery Cleaning recognizes the importance of providing superior service and workmanship on every carpet cleaning project we complete. We know you want to keep your home spotless, which is why we do the hard work of carpet cleaning for you.
Our team arrives on time, listens to your needs, and creates a plan to get the work done quickly for you. Our personalized care allows us to ensure you get the results you expect every time you call us.
You can depend on our professional team for:
Deep carpet cleaning services for those ground-in dirty areas
A difference you can see
Safe and effective green cleaning solutions
Personalized care to address your property's needs
A hygienic process that stays out of your way
Area Rug Cleaning
Professional Area Rug Cleaning
Of all the hard-working surfaces in your home, few take the punishment that your area rugs do. Even with a doormat in place, mud and dust from the outdoors spill from the kitchen and dining room, and other residues make their way into rug fibers. That leads to staining and discoloration, and soon that beautiful area rug you loved is in need of some professional TLC. Professional area rug cleaning restores the look and feels of a brand-new area rug, giving your family and your decor a fresh, clean surface to enjoy.
Why Use a Greater Cleveland
Professional Area Rug Cleaner?
If you're diligent with vacuuming but still notice discoloration and residue in your area rugs, it's natural to feel a little frustrated. Most household vacuums simply don't have the specialized brushes, tools, and power needed to really get area rugs clean. While vacuuming may work for some surface dirt, the majority of soiling has been pushed into the carpet by passing feet over a period of months or years, creating dingy build-up. At Bill's Carpet and Upholstery Cleaning, we offer a professional area rug cleaning service that's only a quick phone call away.
What Kind of Area Rugs Can Be Cleaned?
From hallway runners in Mayfield Heights to huge area rugs in Solon, Bill's tackles the most stubborn of fibers for our local customers to keep their homes feeling fresh and clean. Our professional carpet cleaning services give you back the bright, beautiful rug patterns and colors that make your home shine. No matter what size your area rug may be or what type of material it's made of, our specialized equipment and expert area rug cleaning service team is ready to handle the job. Your Greater Cleveland area home deserves the best in professional carpet cleaning services, and we're pleased to provide it!
---
Customer Reviews for Bill's Carpet & Upholstery Cleaning
(5.00 out of 5) -
3 reviews