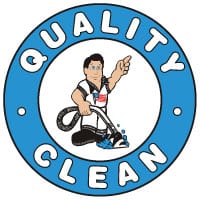 Quality Clean Ohio | Carpet Cleaning & Janitorial Services
Since 2004, Quality Clean has been Northeast Ohio's #1 Choice for Carpet Cleaning, Tile &
Grout Cleaning, Upholstery Cleaning, Air Duct Cleaning & Color Repair!
Quality Clean is a professional full-service carpet, floor, and fabric care company offering a wide range of services from premium carpet cleaning, stain removal, pet odor treatment and stain removal, urine stain removal, bleach spot cleaning, air duct cleaning and much more! We offer our carpet cleaning services across several counties throughout Northeast Ohio, operating in Mentor, Westlake, Bay Village, Solon, Brecksville, Strongsville,Medina, Chagrin Falls, Gates Mills, Shaker Heights, Moreland Hills, Orange, Richfield, North Royalton, Hudson, Stow,Cuyahoga Falls, Akron, Wadsworth, Canton, Brunswick and more. Give us a call today for a free carpet cleaning quote!
---
Our Mission
To Provide You with the Best Quality Service and Experience in Town!
---
AREA RUG CLEANING
Quality Clean cares for the finest to the most basic rugs from around the world. Whether it be a basic cleaning or a rug needing stain treatment we can provide the perfect solution. We offer our services on all different types and sizes. Give us a call today to get a free quote on your area rugs!
---
Premium Carpet Cleaning
Most carpet cleaners today are still use the old manual scrub wand method, simply because it has been around for over 40 years. Using a manual wand requires a great deal of physical labor and only cleans from two directions, often producing mediocre results. It is old technology and offers nothing new or different!
Quality Clean uses powerful, new Truckmounted equipment and the Rotovac 360 Deep Cleaning System. Our Truckmounted equipment provides blazing hot temperatures and high power, while the Rotovac 360 cleans your carpet fibers with hundreds of multi-directional cleaning passes per minute. With our Truckmounted equipment and Rotovac 360, we can ensure the deepest clean and 30% faster drying times in the industry than other, older methods.
Let's face it, not many people get excited about cleaning, especially carpets. Here at Quality Clean, we understand how you feel! By calling Quality Clean, we can ensure your satisfaction through our 12-Step Carpet Cleaning Process. We try our best to make this process as efficient and seamless as possible, causing minimal "downtime" for you and your lifestyle.
---
Services Provided by Quality Clean
Area Rug Cleaning
Carpet Cleaning
Tile & Grout Cleaning
---
Customer Reviews for Quality Clean
(5.00 out of 5) -
3 reviews